COPING WITH AN INJURY OR LOSS
Your life can be forever altered in an instant. It is difficult to understand the role that an injury or tragic loss plays in one's life until you find yourself dealing with one. Dealing with the life changing consequences of a serious injury or death can be one of the most difficult times in a person's life. The dramatic alteration of your everyday life due to an injury or death paired with your existing obligations to family and work can be overwhelming. Dealing with an injury, doctor's appointments and now new-found legal issues, as well as, the "living" part of life can become even more complicated.
At your first meeting with our personal injury attorneys we do our best to lighten your load. We take the legal problems off your hands and let you focus on getting well. The attorneys at our firm go a step further than just taking care of your legal problems. We have developed strategic relationships with organizations aimed at helping a family affected by a serious injury or death. We want to put you in the best hands possible for your injury and provide you with the resources you need. A few of our valued partners include:
---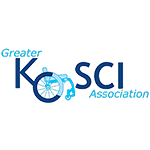 The Greater Kansas City Spinal Cord Injury Association is a united effort of passionate individuals committed to creating services and programs to ensure high quality lives after spinal cord injury or disease (SCI/D). The many faces of our network include individuals living with SCI/D, caregivers, healthcare professionals, DME manufacturers and suppliers, and a multitude of other highly dedicated organizations.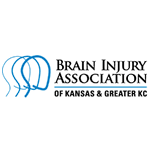 The Brain Injury Association of Kansas and Greater Kansas City (BIAKS) is the local arm of a larger organization known as the Brain Injury Association of America. The BIAKS is a well-established organization in the KC metro area aimed at raising awareness to brain injury and its causes and symptoms. They do community outreach to help those whom are affected by brain injuries as well as help individuals and families with resources related to brain injuries. The BIAKS provides information and resources, training, support group information, education on preventing brain injuries and a caring ear when needed.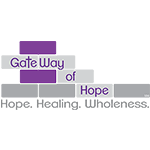 Gateway of Hope is a resource we recommend to some families whom have experienced the loss of a loved one. Gateway of hope is a faith based, non-profit organization aimed specifically at helping women cope with loss. They offer coaching, counselling and companionship for women and help clients rebuild their lives after a tragic event.