Many of today's complex legal issues may require outside-the-box thinking. That's why we're prepared to offer creative legal strategies that fit your needs.
SERVICE TAILORED TO YOUR NEEDS
Over the years we've learned that no two legal cases are the same. That's why our firm offers legal services individually tailored to the unique needs of your case.
HONEST & OPEN COMMUNICATION
Finding an attorney you trust can be difficult. That's why we're committed to being honest and upfront with you at every turn, no matter what.
PERSONAL INJURY, FAMILY LAW,
& CRIMINAL DEFENSE ATTORNEYS
SERVING THE OVERLAND PARK AREA
With decades of experience on our side, the attorneys at Roth Davies are proud to serve individuals across the Overland Park area on issues related to personal injury, family law, divorce law and criminal defense. We're here to help you find a solution.
A PASSIONATE TEAM WORKING FOR YOU
BRANDAN J. DAVIES
TRIAL LAWYER
I've dedicated my entire career to defending the criminally accused. Whether it be a low-level misdemeanor or high-level felony, every case deserves my utmost attention. I'm proud to use my knowledge and experience to help clients across Johnson County on all criminal defense matters.
JASON ROTH
TRIAL LAWYER
With over a decade of experience as a civil litigation attorney, I've been proud to serve clients in both Kansas and Missouri on a variety of different cases. From personal injury to wrongful death, I've worked hard to help clients seek justice inside and outside of the courtroom.
LAUREN FIELDS
TRIAL LAWYER
Lauren's passion helps her connect with her clients, negotiate effectively, and reach settlements. Whether your case requires mediation, depositions, or trial, Lauren is a zealous advocate and will always seek to achieve a client's goals while also keeping the line of communication open.
COLLIN HUERTER
TRIAL LAWYER
Collin has honed his trial skills in courtrooms across Kansas. Collin understands that success in the courtroom is often attributable to the hard work that goes into each case before getting to the day of the hearing. Being charged with a crime is a serious matter and it needs more than a one-size-fits-all approach. That's why Collin works hard with each of his clients to identify and meet their goals in any given case.
ZACH THOMAS
TRIAL LAWYER
Zach has first chair jury trial experience with a host of serious felony cases. When he's not in court Zach spends his time keeping up-to-date with developments in the field and taking advanced training on trial tactics and strategies. Zach believes for a lawyer to truly be effective in preserving the rights of his clients he must be willing to take tough cases to trial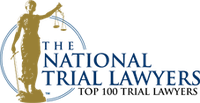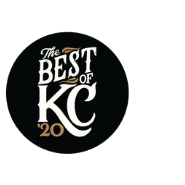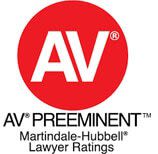 WHAT CAN WE DO FOR YOU?
Whether you've been injured in an accident, you've been charged with a criminal offense, or you're facing a difficult legal issue with family — we're here to help you find a solution.

PROTECT YOUR RIGHTS
Our job is to make sure that your rights are protected, no matter what challenges you may be up against.

EXPLAIN YOUR LEGAL OPTIONS
We believe in educating our clients so that they can fully understand all of the legal options they have available.

PROVIDE TRUSTED ADVICE
Legal issues can be complex. We'll provide the counsel and guidance you need to make smart decisions.

FIGHT FOR YOU IN COURT
With extensive courtroom experience, our attorneys are prepared for any kind of battle in court.
PRACTICE AREAS
Providing our support and legal guidance
DEALING WITH A PERSONAL INJURY
---
HAVE YOU BEEN INJURED AND DON'T KNOW WHAT TO DO?
When you've been in an accident, understanding what to do next can be difficult. With medical bills piling up, the road to recovery can quickly become overwhelming.
WE'VE PUT TOGETHER A STEP BY STEP GUIDE
THAT CAN LEAD YOU THROUGH THE PROCESS.
Our goal is to help you understand what to do immediately following an accident, including tips on finding the right personal injury attorney for your case. We'll guide you through the legal process so you can know what to expect.
LEARN MORE
REPRESENTATIVE MATTERS
CITY OF OVERLAND PARK V. C.E.
Client was charged with a DUI in the municipal court after it was alleged he had wrecked his car while heavily intoxicated. The client was convicted at the municipal level, so we took the case up on appeal and a jury tried it. We presented an alternate theory involving another party operating the vehicle without the defendant testifying. The defendant was eventually found not guilty of all charges.
DEFENDANT FOUND NOT GUILTY
THE STATE V. G.C.
Client was accused of Domestic Battery. The client had retained another lawyer who had tried the case and lost. We filed an appeal and had a jury trial on the matter. After a two-day jury trial, the client was found not guilty of all charges.
DEFENDANT FOUND NOT GUILTY
THE STATE V. K.G.
Client was charged with a failure to register as a sex offender. Our investigator found some very damaging evidence about an essential state's witness. After confronting the State with this evidence, it dismissed the case at the preliminary hearing.
ALL CHARGES DISMISSED
CITY OF OVERLAND PARK V. J.R.
Client was accused of DUI and convicted at the municipal level. We appealed the conviction to the District Court and set the case for a bench trial. Upon conclusion of the trial, the judge found the client not guilty of the DUI.
DEFENDANT FOUND NOT GUILTY
THE STATE V. G.C.
Client was accused of felony possession after being caught with drugs in his vehicle after a traffic stop. Client admitted to the knowing possession of drugs. The charges were initially dropped to a misdemeanor, but after an extensive motion to suppress and a hearing on the motion, the Court suppressed the drugs and client's statement and the prosecutor was forced to dismiss all charges.
ALL CHARGES DISMISSED
A WORD FROM OUR CLIENTS
"I was very pleased with the level of professionalism and knowledge Mr. Roth provided. He made sure I was completely aware of the legal process and kept me informed of all my options. He made this entire process a lot easier. Thank you for all your help!"
"Jason was very well versed in the type of law involved in our case. He was very responsive, professional and a great communicator. The outcome was very positive for us."
"I was greeted with an assuring confidence that my case would receive the integrity and commitment it deserved and I must admit that I was very pleased at the way I was treated and kept abreast of every development in my case."
"Brandan did an excellent job in helping me get diversion for having marijuana posession as well as paraphernalia."
"AT THE END OF THE DAY, WE'RE HERE TO PROVIDE SUPPORT AND PEACE OF MIND"
We understand that legal problems can bring an untold amount of stress into your life. Whether you're facing an unexpected criminal charge, an emotional family law case, or a challenging personal injury case, going through the legal process alone can only add more stress and anxiety to an already difficult situation.
That's why our team of attorneys at Roth Davies LLC are proud to provide the very best in legal counsel and representation to clients across the Kansas City area.
At our firm, we genuinely care about our clients and aim to provide a level of comfort and peace of mind on all legal matters. We want you to feel confident with your case in our hands, no matter what legal challenges you may be up against.
With extensive experience both inside and outside of the courtroom, we'll do everything we can to make sure you're prepared at every turn. We'll always be honest and upfront with you about the details of your case, and we'll do our best to be available to answer any questions or address any concerns that may come up along the way. Whatever your legal issues may be, we're here to help you find a solution so that you can begin to move forward.