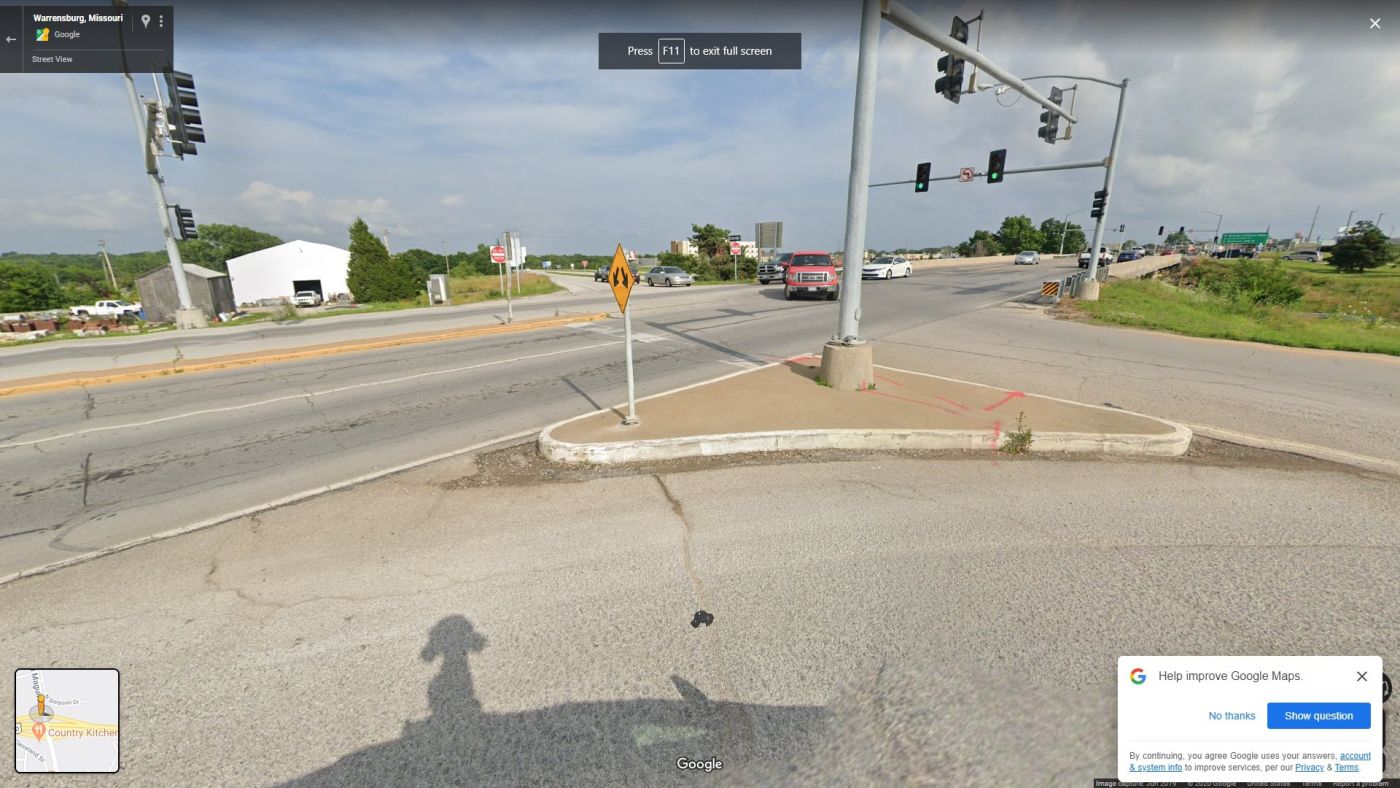 CRASH ALERT: THREE HOSPITALIZED IN THREE-CAR WRECK IN WARRENSBURG
---
WARRENSBURG, MO - Three people were hospitalized following a three-vehicle crash at the intersection of US 50 and Business 13 on Wednesday, according to a report filed by the Missouri State Highway Patrol.
Madison Ayscue was making a left-hand turn when her 2005 Hyundai Elantra was struck by a 2011 GMC Yukon driven by 50-year-old Chari Fisher. The force of the collision sent the Hyundai crashing into a 2011 Chevrolet Silverado. The Hyunda was totaled while the other two vehicles sustained moderate damage.
Ayscue, 19, was taken by Lifeflight to St. Luke's Kansas City with serious, possibly life-threatening injuries. Her 18-year-old passenger Ethan Ayscue was transported by ambulance to Centerpoint Hospital in Independence with moderate injuries. Fisher, whose injuries were listed as minor, was taken by EMS to Western Missouri Medical Center.
No one in the Silverado appears to have been injured.
The Kansas City car accident lawyers of Roth Davies, LLC, understand how devastating motor vehicle accidents can be. We provide caring, compassionate representation to those who've been hurt or who've lost loved ones due to tragic accidents in Kansas and Missouri. If you need qualified legal assistance from an experienced car accident attorney, call us at (913) 451-9500 or reach out to us online right away.