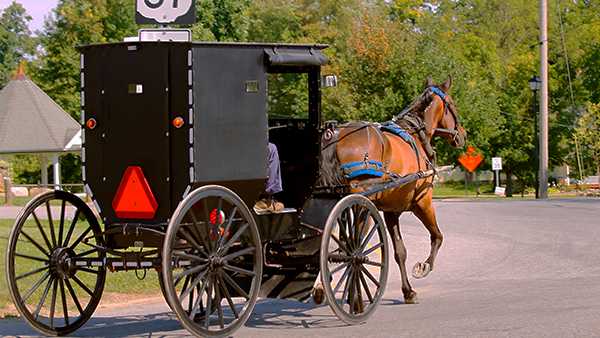 Crash Alert: Fatality Reported After Car Crashes Into Amish Buggy
---
JOHNSON COUNTY, MO - On the evening of October 11, the 72nd car accident fatality for 2023 occurred in Johnson County, Missouri. The accident occurred as a 2011 Dodge Ram struck the rear of a homemade Amish buggy, leading to catastrophic consequences.
The crash occurred on southbound HWY north of SW 745th RD. Both vehicles had to be towed from the scene. It is noted in the report that Driver 1 was not using their safety device in the vehicle.
Notably, the report mentions that Driver 2, Chris Kemp, and Occupant 2, Katie Kemp, were ejected from Vehicle 2 during the crash. Vehicle 1 came to rest in the southbound lane of the roadway, while Vehicle 2 ended up on top of the horse that pulled it. Vehicle 1 sustained extensive damage and Vehicle 2 sustained total damage.
Unfortunately, Katie Kemp was pronounced deceased at Research Medical Center by Dr. Emily Lewandowski on the following day.
The investigation and response were conducted with the assistance of various authorities, including the Johnson County Sheriff's Department, Johnson County Fire Department, and Johnson County Ambulance District. The crash was investigated by Trooper N.J. Medrano and Troop A.
If you or a loved one has been injured in a car accident at someone else's fault, our car accident attorneys at Roth Davies, LLC would like to hear from you. Contact the Overland Park Car Accident Lawyers on our website or by calling (913) 451-9500 to schedule a free consultation today!