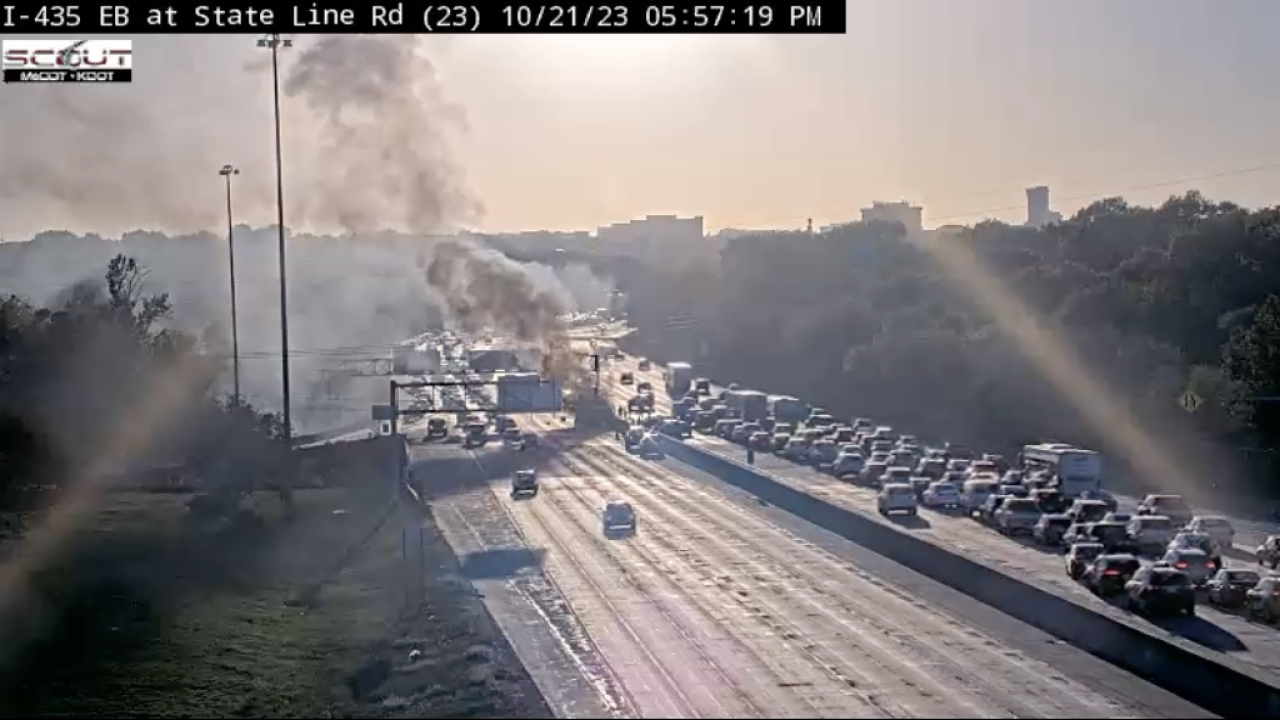 Crash Alert: Fatal 7 Vehicle Accident Over the Weekend
---
JOHNSON COUNTY, KS - Over the weekend, there was a 7 vehicle accident that resulted in 1 fatality, 2 serious injuries, and 3 minor injuries. The crash occurred on I-435 Eastbound at milepost 76 or about 0.3 miles from State Line Rd.
The crash took place around 6:00pm on Saturday night. It began when traffic was slowing and vehicle 1, a 2021 Porsche Taycan made a lane change and struck vehicle 2, a 2023 Semi Freightliner. Vehicle 1 was driven by 61-year-old Joseph Paris and was accompanied by 64-year-old Carmela Paris. The semi-driver was 36-year-old Dustin Harder of Oklahoma. After vehicle 1 struck the semi, vehicle 1 proceeded to strike vehicle 3, a 2013 Chevrolet Equinox and vehicle 7, which was on the inside shoulder and is a 2023 Ford Escape.
Vehicle 7 was accompanied on the inside shoulder by vehicles 4 and 5. After vehicle 3 was struck, they hit vehicle 6, a 2005 Chevrolet Silverado driven by 39-year-old Justin Witt. The semi then continued to drive towards the inside shoulder, striking vehicle 4, a 2015 Nissan Rogue driven by 39-year-old Chelsea Shelton. The semi then struck another car, vehicle 5, a 1996 Chevrolet Pickup. Vehicle 5 was driven by 69-year old Randal Hammonds and accompanied by 39-year-old Justin Witt.
After the semi struck Hammonds, he was taken to Overland Park Regional where he sadly succumbed to his injuries. There was a total of 5 other injuries from the accident.
If you or a loved one have been injured in a car accident, Roth Davies is here to help. Our Car Accident Attorneys are highly rated and would like to hear your case. Please reach out on our website or give us a call at (913) 451-9500 for a free consultation!