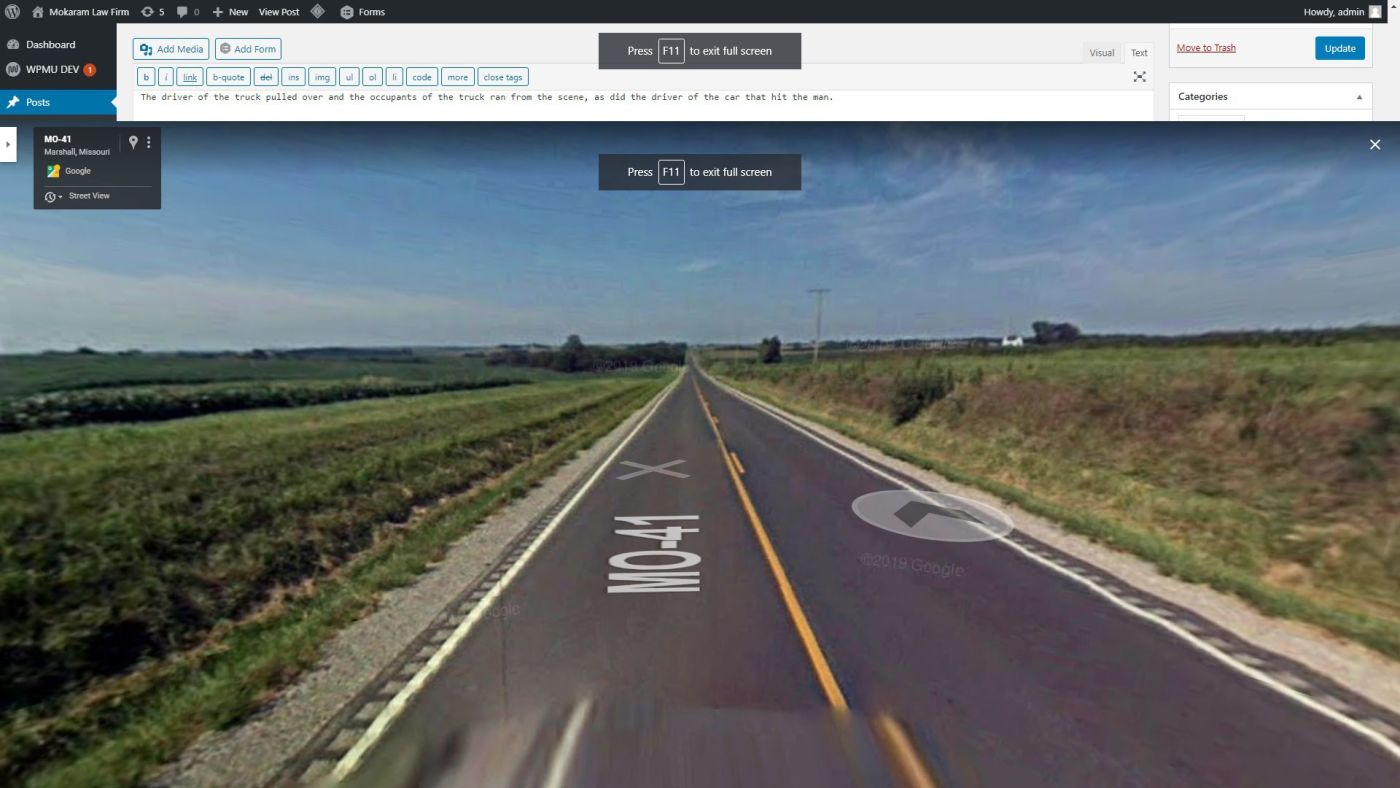 CRASH ALERT: THREE HOSPITALIZED IN TWO-VEHICLE ACCIDENT NORTH OF MARSHALL
---
SALINE COUNTY, MO - Three people were hospitalized following two-vehicle accident that occurred on northbound MO-41 between Marshall and Miami on Tuesday evening.
The incident began when an unidentified 16-year-old male driver attempted to make a left-hand turn from County Road 128 onto MO-41. The police report notes that his vision was obscured and he did not notice an oncoming 1999 Honda driven by Hector O. Tobar Sandoval. The Honda struck the juvenile driver's 1996 Plymouth, causing it to spin off the roadway. The Honda came to a rest in the middle of the highway, blocking both lanes to traffic.
Tobar Sandoval and two passengers, 36-year-old Vanea M. Martinez and a 6-year-old boy, were taken to Fitzgibbon Hospital by Saline County EMS. Martinez's injuries were listed as moderate, while injuries to the driver and the boy were considered minor.
The other driver seems to have escaped the incident without injury.
Both vehicles were towed from the scene.
The Kansas City car accident lawyers of Roth Davies, LLC, understand how devastating motor vehicle accidents can be. We provide caring, compassionate representation to those who've been hurt or who've lost loved ones due to tragic accidents in Kansas and Missouri. If you need qualified legal assistance from an experienced car accident attorney, call us at (913) 451-9500 or reach out to us online right away.