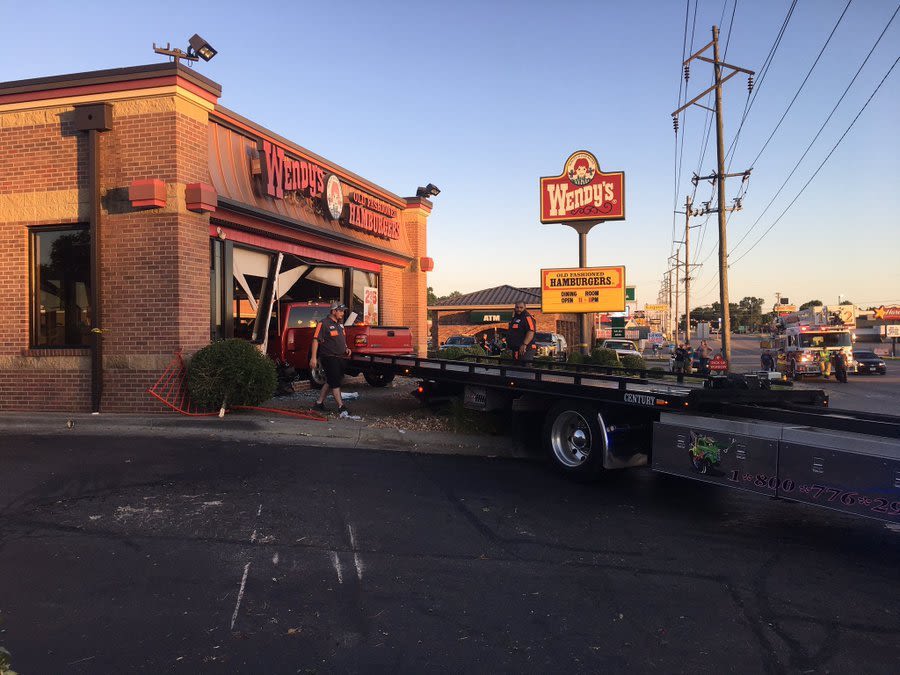 CRASH ALERT: ONE DEAD AND FIVE INJURED AFTER MAN DRIVES VEHICLE INTO FAST FOOD RESTAURANT
---
KANSAS CITY, MO - One woman died, and five other people were injured, after a man drove his pickup truck into a Wendy's restaurant in Sedalia.
Authorities were alerted to the crash just after 6 p.m. and soon arrived on the scene at the Wendy's located on Limit Avenue. According to FOX 4 KC, the driver was traveling south on Limit Avenue when he veered east of the road, passed through the business frontage, hit several trees, and eventually crashed into the restaurant.
The pickup drove several feet into the building, hitting multiple people. An older woman died from severe injuries, and an older man was flown by helicopter to a nearby hospital for treatment. Two other adults and a 10-year-old child were also injured and had to be hospitalized. The extent of their injuries is unknown at this time.
The driver was arrested for suspicion of driving under the influence. He was also injured in the crash and taken to a hospital for treatment. No further details have been released at this time.
The Kansas City car accident lawyers of Roth Davies, LLC, understand how devastating motor vehicle accidents can be. We provide caring, compassionate representation to those who've been hurt or who've lost loved ones due to tragic accidents in Kansas and Missouri. If you need qualified legal assistance from an experienced car accident attorney, call us at (913) 451-9500 or reach out to us online right away.